forever with my savior
You know what I am SO stoked for? Today I was thinking about how temporary this life is. This body, these circumstances, this world-its all temporary. Sure, life is awesome adventure, but something greater is coming. I am so excited to spend eternity with my Savior. I cannot wait to just sit in the presence of our beautiful God forever. That is pretty dang awesome
3 things i was reminded of today...
1. Don't let anyone put out your fire 2. You can't fully love someone (or yourself) until you are fully satisfied by God 3. God will always fight for your heart. You are worth it to Him.
crossroads
I am at a point in my life where in order to surrender everything, I have to let go of something that has brought me comfort, security, and control for most of my life. This is something that will glorify Him-but it is going to be extremely painful. I find that I have two options: cling to my familiarity, or take a jump into the deep end and trust that God is there to catch me. So here I am, at a...
Wonderful things I am thankful for...
1. having a passion to dance and the opportunity to dance every day for God's glory 2. the promise of God's word- when everything else fails, it will always remain 3. having amazing and supportive friends who are always here for me to remind me of God's love when I feel alone 4. sisters who will always be my best friends 5. a dad and stepmom who are SO supportive of my...
"Forgiveness is the divine miracle of grace. The cost to God was the Cross of..."
– Oswald Chambers
"For I know the plans I have for you," declares the Lord, "Plans to..."
– Jeremiah 29:11
"I'm running to your arms. I'm running to your arms. The riches of..."
"Draw near to God and He will draw near to you"
– James 4:8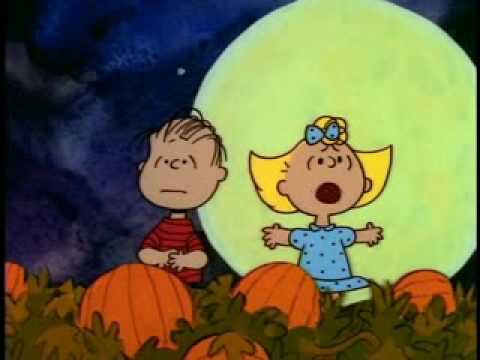 "We are hard pressed on ever side, but not crushed; perplexed, but not in..."
– 2 Corinthians 4:8
Boba and Suicide Hill
It's crazy how much God loves me. He will literally do anything to remind me that He is holding onto me, even when I am going through a desert period. I don't mean to sound dramatic, but I felt like my life was falling apart this week. The whole week I felt like I was on autopilote. I was just going through my daily routines, letting the business take over my day so I wouldn't...
"You will seek me and fine me when you seek me with all your heart"
"You have to love dancing to stick to it. It gives you nothing back, no..."
– Merce Cunningham
"Your love never fails. It never gives up. It never runs out on me."
bio-luminescent waves
Last night I had one of the most incredible experiences with some amazing friends and I feel the need to share it.  This past week I've been really overwhelmed with life's burdens and the distractions of this world. I've had rehearsals every night until past midnight and then tons of homework. Normally I don't let homework stress me out, but this week was just too much....
A Love Letter from God
My Child, You may not know me, but I know everything about you. (Pslam 139:1) I know when you sit down and when you rise up. (Psalm 139:2) I know all your ways. (Psalm 139:3) For you were made in my image. (Genesis 1:27) For you are my child. (Acts 17:28) I knew you before you were conceived. (Jeremiah 1:4-5) You were not a mistake, for all your days are written in my book. (Psalm 139:17) ...
We are not meant to carry life's burdens alone..
"Come to me, all you who are weary and burdened and I will give you rest. Take my yoke upon you and learn from me, for I am gentle and humble in heart, and you will find rest for your souls. For my yoke is easy and my burden is light." Matthew 11:28
Lukewarm
I am so tired of going through life without taking action. So many people around me say they love God but they will not let Him transform their heart. Why do we read our bibles and not actually live out what it says? We are selfish and too dependent on this world we live in. We want an easy fix and we want it now. We are too impatient to wait on the Lord. But the truth is that He has a better...
Stronger →
From the Inside Out
I have a little over a month left until I leave for Germany on a mission trip. I am stoked to let God use me in a new way. It has been amazing getting to know the other people going on the trip. Everyone has a unique talent they are bringing to the team.  Last night at our meeting I had the opportunity to share how God has transformed my life. I was reminded of how far I've come and how much...
Daily Devotional- July 2, 2011
"You have taken up my cause, O Lord, you have redeemed my life." Lamentations 3:58 "Since we have such a hope, we act with great boldness." 2 Corinthians 3:12 "In Him we were also chosen having been predestined according to the plan of Him who works out everything in conformity with the purpose of His will, in order that we, who were the first to hope in Christ,...
"The Lord is my shepherd I shall not be in want. He makes me lie down in green..."
–  Psalm 23
The Light Will Come →